Recover facebook password. Facebook is the one of the most popular social media in the world. Fb has over 1 billion monthly active visitors and 600 million daily active visitors. Facebook is well designed and easy to use. People share their life events, joyful and saddest moment on the Facebook. Also, they share daily event and activities through Facebook.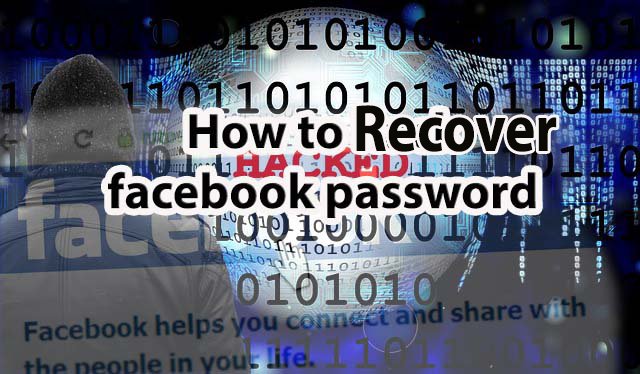 But they sometimes forget who's watching..!
Some people collect other information through Facebook for stealing, shop and houses. Collect photos from private account and sell it for money. At this time hacking Facebook is not a big thing. In fact, you don't even be a pro hacker to hack someone Facebook account. I will show you a few methods to hack someone Facebook without technical knowledge and without knowing their password. It can be as easy as eating popcorn…..?
Also read:
Recover facebook password – Method ONE:
The easiest way to Recover Facebook is "reset the password" method
So try these few steps
Select the friend who's Facebook account you want to recover
Go to victim's Facebook profile page and find the victim's email address on the contact section
Logout from your Facebook account. Clear history, cache and cookies on your browser
Close and reopen the browser
Go to the Facebook login page and enter victim email address and type password as "facebookadminzuck"
It will show incorrect password
Next, open the Facebook login page on the new tab, click on "forgotten your password"
Then type victim email address
Find the victim fb account and select "this is my account"
Press No longer has access to these
It will ask How can we reach you? Type in an email address isn't linked to any other Facebook account
Now it will show you a question and answer the question correctly. Then change the password. Now you have to wait 24 hours to log in to victim account
If you can't find the correct answer, click "recover your account with help from friends"
If you are a best friend to the victim.
Then choose your account between three and five friends.
It will send the password to your Facebook account.
This hack trick is successfully working with 75% of hackers.
How to protect yourself from hackers
Choose a hard security question and make a difficult answer.
Select 3 most trustable friends for recovering your password
Use an email address and hide on the profile
Recover facebook password – Method TWO:
I will show you how to create fake facebook login page in 10 simple steps with picture. Wait for the next post…. because avoid facebook crime..