Let us know about SEO (Search Engine Optimization)
Everyone who owns a blog or website should know about SEO. So we decided to write an article about SEO for our users. So we titled this article as Understanding search engine optimization (SEO).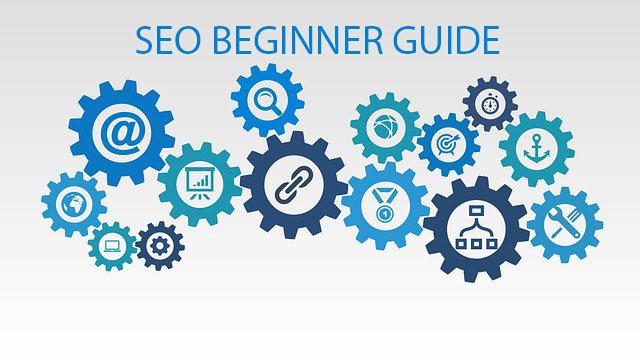 What is SEO?
You know that the world largest search engine is Google. When you type any term on the Google search bar you can see millions of results. Just  think about it, let's say you create a blog about laptops. You wrote an article about DELL laptop, then you want to get first result on Google for Keyword "DELL LAPTOP".
However, millions of websites have similar ideas like your website. In this timeCan we get our blog to be the 1st result in Google result for the keyword "DELL LAPTOP"?
Of course not.
In such a case, you should set up a SEO for your website. If you do add SEO to your website correctly, you can get the 1st result on Google search engine.
What are the advantages of SEO?
You know, we are all creating our websites or blogs with the intention of getting readers to our site. But is the true story is readers will not come to our site ordinarily. So, we will have to do some various methods and work hard for this. The advantage of SEO is we can get visitors to our site without too much effort.  Here we will get organic traffic for specific keywords.  For example, a search for the keyword "DELL LAPTOP" is on the 1st page in Google result, you can imagine how much traffic can get through to those websites.
So if, like this few good keywords get first place on Google search result then thousands of people will come to your website. So, now very easy to make money via Google AdSense, Affiliate Marketing. As a result, the world's Web sites and blogs owners doing this SEO. In some cases, they spend lot of money for this. Because it has so many advantages for them.
How to do SEO?
For this you need to do first, find good and suitable keywords to add to your website or blog. This is known as Keyword Research in SEO. You have chosen the best keywords, the web site should be done with some activities inside and outside for it to get top place in the search engine.  We introduce this as on page SEO (activities carried in, in the site) and off page SEO (activities carried out in the site) in SEO.
Find the best keyword for your website
The Google is use special algorithm for ranking website. Many factors are affected when Google ranks a website for one of the specific keywords. They can be divide in two main parts as the following:
1.       Including proper information for the keyword and easy to navigate.
2.       Reputation for the website on the Internet .
First, you must choice the best keywords that suit your site. For this, make a list for all suitable keywords. When you make the keyword list don't forget to get ideas from your friends and/or website creator. Where you could still get a large number of different ideas more than you think. Create your list that includes a minimum of 100 keywords.  After you create the keyword list, you should analyse those keywords one by one.
You must put your focus on the following issues in the analysis:
1.       Place of the website in the search result
2.       Total searches for the specific keyword last month
3.       Is the keyword searches increase of decrease
4.       Which country or state user most search that keyword
For the above analysis you can use paid or free tools. We listed few good keyword research tools below:
Free tools:
1.       Google adword keyword planner
2.       Google trends
3.       Google correlate
4.       IM for SMB Bulk Keyword Generator
5.       keyword in
Paid tools:
1.       SEMrush
2.       Longtail PRO
3.       Buzzsumo
4.       SERPwoo
5.       Market samurai
If you are new to keyword research you should try the free tools first. After you get experience in keyword research it's better to go with paid tools.
AllTechriders: Top useful SEO tools 2017
When you start, try following free tools first
1). Google Adword Keyword Planner
This tool is introduced for Google advertiser to select their keyword. But it's also free one for webmasters. We can use it legally.  Webmasters can collect information about:
1.       Monthly, yearly searchers for keyword
2.       How popular keyword
3.       How much I can earn for one valid click
4.       How much I can earn for 1000 impression
5.       Related keywords
2). Google trends
This is also a Google product. We can collect below information.
1.       Trending keyword by different category
2.       Top searched keyword on the specific county
If you like to use paid tools. We recommend SEMrush and Market Samurai. Those are easy and valuable.
We write more about on page and off page SEO in next article, so don't forget to bookmark the Understanding search engine optimization (SEO) page. If you have any question about SEO. Feel free to ask in comment section below.