In a rapidly evolving technological landscape, staying ahead of the curve is essential for tech enthusiasts, businesses, and consumers alike. As we step into 2023, it's time to explore the latest trends and innovations that are shaping the future of technology. In this blog post, we'll delve into the most significant developments in the tech world, ensuring you're well-prepared to navigate the exciting tech frontier.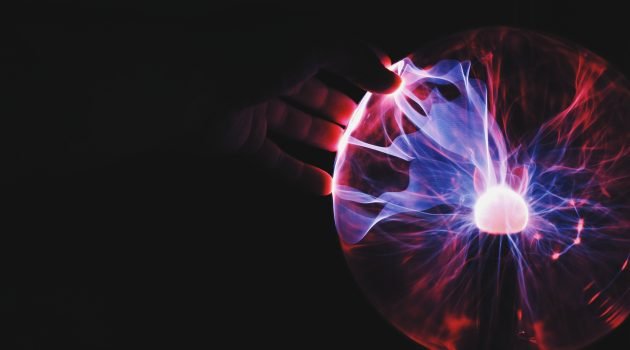 1. Artificial Intelligence and Machine Learning:
Artificial intelligence (AI) and machine learning (ML) continue to dominate the tech scene. With increasing computational power and data availability, AI is being applied in various sectors, including healthcare, finance, and even creative industries. Voice assistants, autonomous vehicles, and predictive analytics are just a few examples of how AI is transforming our lives.
2. Internet of Things (IoT):
The Internet of Things is all about connectivity. IoT devices are becoming more prevalent in our homes, cities, and workplaces. They enable smart homes, optimize industrial processes, and improve efficiency in various domains. As IoT evolves, expect to see enhanced security measures and further integration into everyday life.
3. 5G Technology:
The rollout of 5G networks is accelerating, promising faster data speeds, reduced latency, and enhanced connectivity. This technology will pave the way for innovations like augmented reality (AR), virtual reality (VR), and improved mobile experiences. Keep an eye on the ongoing expansion of 5G infrastructure and its transformative potential.
4. Cybersecurity:
As technology advances, so do the threats. Cybersecurity is a critical concern in the digital age. With more data stored online and an increasing number of cyberattacks, businesses and individuals need to prioritize their security measures. Expect to see developments in AI-driven cybersecurity, biometric authentication, and more robust data protection strategies.
5. Quantum Computing:
Quantum computing is poised to revolutionize the way we solve complex problems and process information. With the ability to handle vast amounts of data at unprecedented speeds, quantum computers are expected to impact fields such as cryptography, drug discovery, and climate modeling.
6. Sustainable Tech:
Sustainability is a growing concern in the tech industry. As we address climate change and environmental issues, expect to see more eco-friendly innovations. Solar-powered devices, energy-efficient technologies, and e-waste reduction efforts will become increasingly important.
7. Augmented Reality (AR) and Virtual Reality (VR):
AR and VR technologies are becoming more accessible and immersive. They have applications beyond gaming and entertainment, including education, training, and architecture. As the hardware becomes more affordable, these technologies will gain broader adoption.
8. Blockchain and Cryptocurrency:
Blockchain technology is not limited to cryptocurrencies like Bitcoin. It offers secure, decentralized solutions for various applications, such as supply chain management, voting systems, and smart contracts. The rise of decentralized finance (DeFi) and non-fungible tokens (NFTs) also make blockchain a hot topic in 2023.
Conclusion:
The technology landscape in 2023 promises to be as dynamic as ever. From AI and IoT to 5G and quantum computing, these trends are set to shape the future of technology. As the industry continues to evolve, staying informed and adapting to these changes will be key to leveraging the full potential of these innovations. Embrace the future of technology, and you'll be well-prepared for the exciting advancements that await us in 2023 and beyond.