This is the right place to find the Best Ad Network For Publishers with low traffic websites and new website.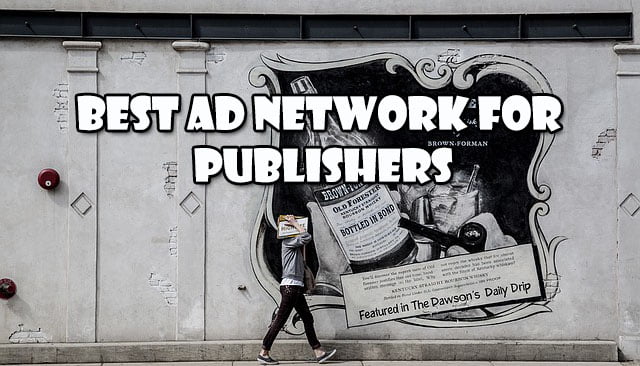 Google Adsense
Media.net
Popads
Propellerads
Revenue Hits
nfolinks
Chitika
Best Ad Network For Publishers
Google Adsense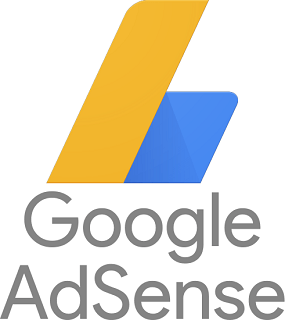 Google adsense is the world most trustful and best ad network for all new and old blogs. It runs by Google that allows bloggers to make money online by showing adsense ads on their blog sites. In adsense available type of ads are text, video, image, and interactive media advertisement. These ads automatically targeted to similar site content and audience geo location. Adsense pays publishers to per click based and per impression based. Some keywords CPCs are above $100 and some of keywords CPC around $0.05. In 2017 over 14 million websites use Google adsense for monetize their websites
Advantage of adsense
High CPM rates when compared to other networks
Auto money withdrawal
Highly trusted
Targeted to audience geo location
Disadvantage of AdSense
PayPal not available
Minimum payout is $100
Approval process is difficult (problem is getting AdSense approval)
Media.net

Medai.net is a one of the best ad network to Google adsense alternative. CPC based network. They run the 2nd largest contextual ads package. Media.net works as the trusted advertiser for huge publishers since 2012. When publishers use media ads they required 2 clicks for get paid. When user click on an ad on the publisher website it will open a new sponsor listening page in a new tab. So the 2nd ad click is required from the opened page to view the advertiser website. So if user click 2nd ad through sponsor listening page, publisher will get paid. Don't worry on media.net Ad relevancy is very good and visitors click these 1st & 2nd ad.
Advantage of Media.net
High CPC
No minimum traffic required
Real time tracking control panel
Personal account manager support
PayPal wire transfer available
Disadvantage of media.net
Only allow English sites
Minimum payout $100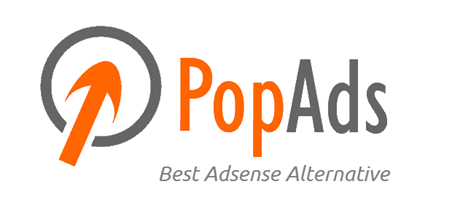 Popads is a best pop ad network. They accept all type of website. No need for minimum traffic. They paid via PayPal and payoneer. You can setup automatic withdraw method to get paid automatically once you reached minimum payout threshold.
Advantage of Popads
High CPM rates
Auto money withdrawal
Instant approval
Minimum payout $5
Disadvantage of Popads
Visitor not liking that
SignUp and get 25% extra earning

Propellerads is a cpm based ad network. They pay around $5 for 1000 page views. They allow to show pop ads and direct ads to minimum traffic websites. If you have high traffic blog then you can use their banner ads also.
Advantage of propellerads
High CPM
Instant approval
Disadvantage of propellerads
Available payment methods are payoneer and WebmoneyZ
Minimum payout $100
SignUp and Get 20% extra earnings
Revenue Hits

They have different type of ads. Banner, button, footer, interstitial, popup and pop under. But, this ad network is little different when compare with other networks. Because publisher (You) won't get paid for impression and clicks. They will only pay for action make through the advertisement. . For an example one of your website user clicked revenue hits ad on your site and visited to the advertise site, But if advertisers need user information or sign up or any other details and the clicker filled their information and sign upped to the website now you will paid for this. They will pay you around $10-$40 per action.
Advantage
PayPal, Payoneer & bank transfer payment methods available
High Cost per action
Disadvantage
Action needed to get paid
Minimum payout $50
Infolinks

Infolinks does not have strict like adsense. And the approval process is very easy. Infolink does not need any space on your website. In-frame, in-tag ads, in-fold ads, in-text ads are available in infolinks ad network. It is a CPC and CPM based ad network.
Advantage of infolinks
Easy to get account
PayPal, Payoneer and wire Payment method available
Very speed
User friendly
Disadvantage of infolinks
Asian traffic does not make enough money
Minimum payout $50 after 45 days
Chitika

Chitika is one of the best ad network to Google adsense alternative. It was founded in 2003. It is a CPC based ad network. Over 150 workers works in chitika. It's a good trusted ad company. If your blog has good usa/uk/Canada traffic you can make huge money from this. In chitika available ad types are list unit ads, mobile ads and display/text ads.
Advantage of chitika
Easy to use
Low minimum payment $10
Customer support
Disadvantage of chitika
Poor ad relevancy
If you like the review about Best Ad Network For Publishers 2017 Please share with your blog readers and friends.
They will like Best Ad Network For Publishers article.