In this post I will show you 3 top features on facebook
Activate SMS feature on Facebook Messenger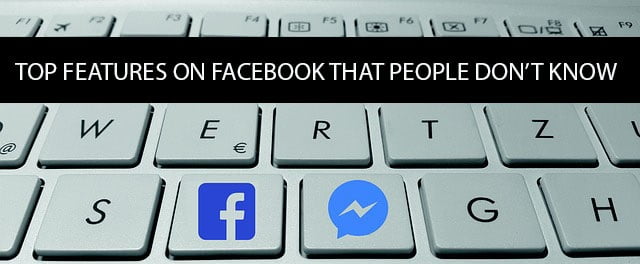 Facebook for many people is the "King" of all social media, and it just got better.  The newest version of Facebook Messenger introduced a new feature, that is you can get SMS to your messenger inbox. So now users can read and reply to their SMS messages when they are on FB Messenger. This feature is only available for android users. To activate this service:
Go to Settings on Messenger->Select SMS option-> Turn on Default SMS app.
Now users can discuss many things easily with their friends. In this application, showing Messenger messages with blue color and SMS messages with Purple. Users can send not only normal messages they can send images, voice messages, stickers, locations, GIF and Video calls. These messages don't get stored on Facebook servers. Normal SMS chargers and data charges maybe apply.
Delete old searches on Facebook
We use the FB search box for find our friends, pages and groups. Sometimes we search for someone who we don't like or useless keywords, when we try to do a new search the dropdown menu displays older search terms. This happens because of Facebook's auto storage facility. You can turn off this feature if you like.
To do so follow these steps:


Step 1:
Above the cover picture on your Profile page, you will see a circled question mark, click there for a drop down menu and select "activity log".
Step 2:
On this activity page, you can see posted photos, comments and more. So, click the "More"
button and select "search" button.
Step 3:
Now, you can see what words you searched on Facebook with the time and date of the search displayed.
Step 4:
You can now select "clear search" and clear all older searches.
Remotely logout of Facebook
If you forgot to logout of Facebook on a public computer (Internet café, library or your home computer), fear not, you can logout from all those from another computer. For this follow the below few steps: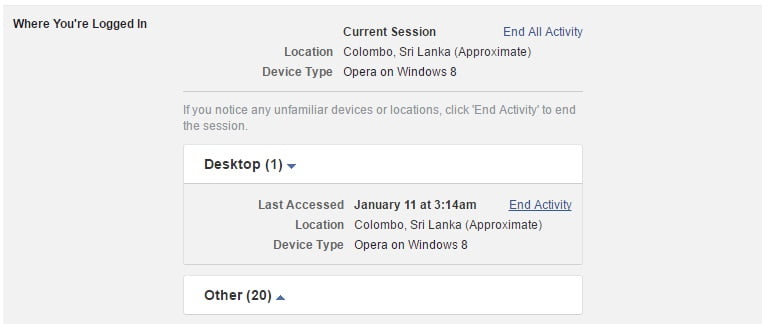 Step 1:
Go to setting
Step2:
Click security
Step 3:
Where you're logged in ->hit end activity to logout remotely.
I think you learned 3 top  features on facebook and how to use it, If you have any question feel free to ask in comment section or contact form.